A WORLD WHERE WOMEN FEEL BEAUTIFUL AND VALUED
We believe that women are beautifully designed

We believe in honouring people and empowering communities
We believe in creating bridal wear that is sustainable and eco conscious
We believe that what you wear can be a reflection of who you are and is just another layer to your unique story
We are the creators of Catherine Deane and are grateful you are here.

Our vision is to make women feel beautiful and valued, to positively impact the community around us and create more love, joy and authentic connections through the medium of bespoke fashion.
From factory to showroom floor, Catherine Deane is on a mission to lovingly and consciously create bridal items with a sustainable promise to clients, the environment and communities.
Provide you with beautifully designed, luxurious, affordable and quality garments
Be transparent about our sustainable practices
Support you with efficient and caring customer service
OUR SUSTAINABILITY JOURNEY
As a brand whose main inspiration stems from nature, Catherine Deane feels the direct impact of the effects the fashion industry has on the environment. This is why we choose to be part of the slow fashion movement by creating quality garments that are kinder to the planet and build sustainable futures for communities.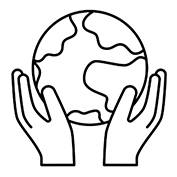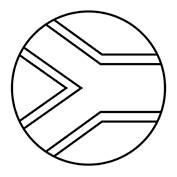 Over 16,500 Children Supported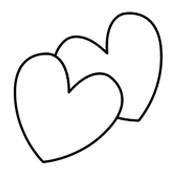 Over 50,000 Happily Ever Afters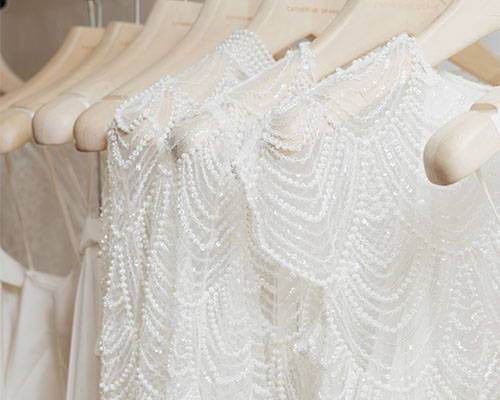 In a bid to be a pioneer in the eco-conscious bridal space, Catherine Deane has implemented a series of sustainable practices to lead the brand into the future. Sustainable fabrics and packaging aren't only the better choice for the environment, but also for communities.
We have reached our target to be 40% Eco, which includes all of our lining fabrics on our bridal collection being between 60% - 100% recycled yarns and specific Eco developments on shell fabrics. These eco fibres consist of recycled polyester, which has received international certification from our yarn suppliers.
Further to using eco fibres, all packaging materials from our biodegradable corn garment bags to our recycled paper hang tags all form a part of our sustainable process. We are proudly moving away from printing marketing materials, and are encouraging digital look books and brand collateral wherever possible.
Responsibility extends beyond the environment and into social responsibility programmes that equip communities.
We partner with The Unlimited Child initiative in South Africa, which supports the Early Childhood Development (ECD) of underprivileged children. These early years are so important for the development of a child's future physical, cognitive, emotional and social development. ECD could be the difference in breaking cycles of poverty. The unique model has made over 1.3 million South African children school ready.
For over a decade we have been supporting this cause by donating a percentage of every garment sold. By holistically approaching the subject of sustainability, the practice runs far further than the use of eco-fabric's and into the futures of communities.
Longevity, ethics, purpose and timelessness are at the forefront of the conscious practices within the business.